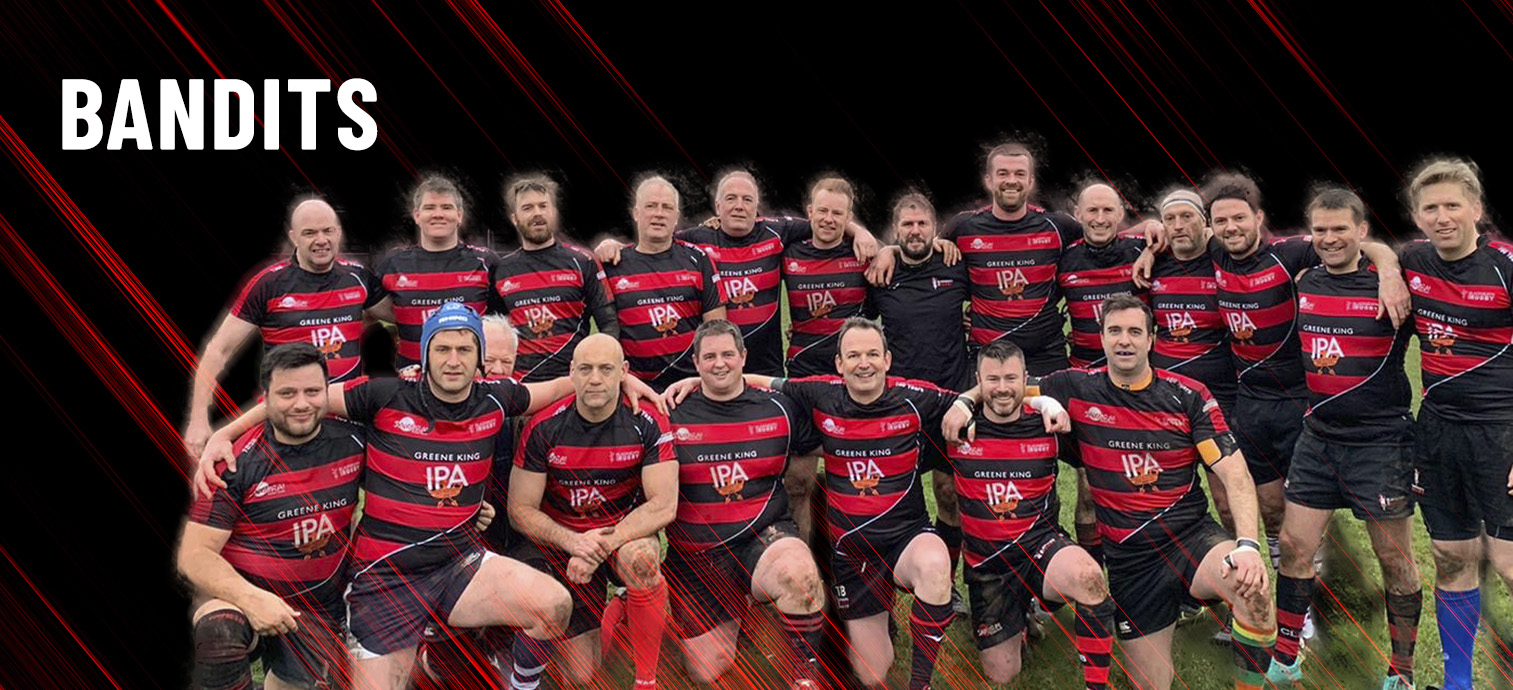 WELCOME TO THE BANDITS XV
Our men's team with regular fixtures and weekly training, our Bandits are a mixed bag of ages and abilities, but all with passion for the game and love of the Club.
The Bandits social side is almost (nearly but not quite) as important as the game and if you have hung up your boots for the last time we still want you to be part of our club.
If you are looking to train / play with us you will need to select Adult Membership.
Training at Well Hall – Wednesday at 7.15pm
Please click here to go to our membership pages & select a Full Membership
For Fixtures & Results click here
For Blogs click here