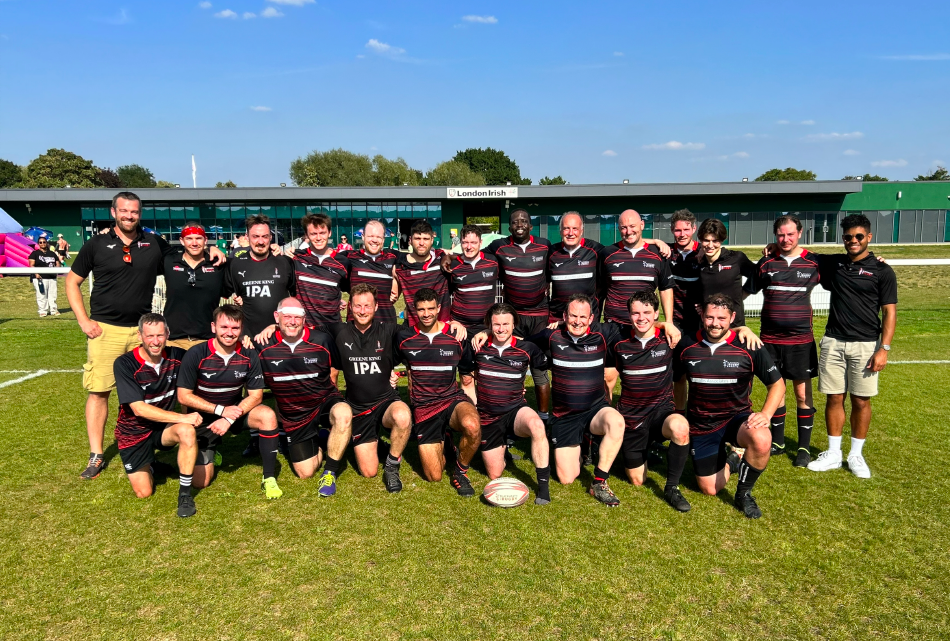 WELCOME TO THE BANDITS XV
The Bandits are Club's amateur Men's section, playing in the Kent Met B league this season. Whilst it is a social side, the Bandits also have a pathway to the Club XV and, ultimately, the Blackheath Rugby 1st XV.
Our players benefit from:
- Dedicated coaching
- High numbers at training
- Games recorded on Veo for playback
- Pitch side physio
- Vibrant social scene
- End of season tours
We train Wednesday nights, meeting from 7pm for personal warm ups ahead of the session starting at 7:30pm sharp. Monday nights are Touch Rugby, which is open for everyone regardless of age, sex or ability. A list of 2023-24 fixtures and results can be found here.
For more information contact Bandits Manager Tim and find us on Instagram here.
To join the Bandits go to our membership page and complete an application form. Those aged between 18 and 22 will benefit from FREE membership too!